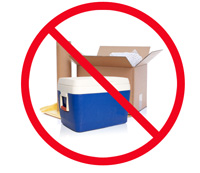 Competition Rules
The goal of the 2010-2011 competition was to build a soldier portable UAV. The UAV system must fit in a commercially produced suitcase meeting airline carry-on bag rules (total dimension of 45 inches). It has to have the capability to be hand launched and once we take the plane out of the suitcase, we have 5 minutes for assembly and systems checks.
We had 4 attempts to complete the following missions:
Complete as many laps as possible in 4 minutes
Fly three laps with the heaviest steel bar possible
Carry as many golf balls as possible over 3 laps
The competition was organized by Cessna Aircraft Company/Raytheon Missile Systems and was held in Tucson, AZ on April 15–17, 2011.
Here are some requirements:
The aircraft could be of any configuration but rotary wing or lighter than air
No structure/component may be dropped from the plane
It has to be electric powered (brush or brushless motor with propeller or ducted fan)
Motors and batteries are limited to max. of 20 Amp current draw
Only NiMM & NiCad are allowed (Total weight of ¾ lbs for propulsion)
Results
Out of 82 participating teams we are proud to announce that our team placed 22nd! For detailed results on the competition feel free to download the final results summary.
In addition to completing the DBF competition the team submitted their project for CAPSTONE and earned the distinction of placing 1st, so a big congratulations for all their hard work!
The success of the DBF team would not have been possible without the generous contributions of our sponsors, so a big thank you to all of them!
Photo Gallery